Every holiday, we often send gifts to relatives and friends. Gift packaging has become a new highlight of consumption. Some people have discovered business opportunities and started their own entrepreneurial road. In June 2001, Wang Guibin and Huang Weili opened a gift packaging shop in Beijing Wantong New World Commodity Exchange.

In the past five years, their business has been good. In the small shop of 6 square meters, the customers who come to package gifts have been in an endless stream. The couple Wang Xiaowang has become more and more happy in the gift wrapping business.

One of the keys to success: a strong interest

"It was because of what I liked when I first opened a store." Wang Guibin said that they didn't think too much before they opened a store. They saw people starting to accept the idea of ​​spending money to buy packaging. They were very interested in this line and started doing it.

Huang Weili loves packaging. Before she opened the store, she read a lot of books about packaging. She often wrapped gifts for people. Friends often asked her to help with the packaging. Every time she was full of creativity, her friends praised him endlessly. The friend's affirmation made her proud. "I like this kind of work. After I've packaged them, I see their smiles and I have a special satisfaction." Huang Weili loves packaging and she is always happy. Her friends all say that if she does gift wrapping business, she Must be successful.

The gift packaging line has a clear off-season and peak season. The annual Mid-Autumn Festival is the peak season before the arrival of the second summer. During this period, there are more holidays and more marriages, especially at the end of the year and before the Spring Festival. The period of time is the best time for the gift wrapping shop business. Wang Guibin and Huang Weili are often busy. But in the summer, the business will be flat and down. "In the summer, we would have no time to panic. If we are not interested, we really don't have the patience to persist." Wang Guibin said.

In the off-season, the two of them will use this relatively free time to ponder some innovative packaging designs. The various shapes of gift boxes, different styles of packaging, and beautiful handmade gifts are all spent for ten minutes or even hours.

The Key to Success: Continuous Innovation

Whether it is a birthday present, a holiday gift or a wedding gift, people want to pack gifts with individuality. Wang Guibin and his wife often try new forms of packaging to impress customers with beautiful and novel styles.

Wang Guibin said that packaging does not simply wrap the gifts. "A gift package can be elegant, weird, or fancy, but it must make it look clever and beautiful. It must not be wrapped in a layer of wrapping paper. The bow is finished, and it must be fully imagined and designed to make people's eyes shine."

In the couple's packaging shop, the gift boxes for packaging are dazzling, not only rectangular and square, but also heart-shaped, fan-shaped and candy-shaped. The idea of ​​gift packaging is not only reflected in the box. The couple also uses ribbons to create different styles in different styles: strange faces, cute little cartoons, affectionate girls, and spelling. For example: "Happy Birthday", "Blessing you" and so on. For some gifts that cannot be wrapped in gift boxes, they also provide special Paper Gift Bags. How big the gifts are, you can customize how big the bags are.

Novelty ideas in exchange for consumer satisfaction and patronize again, "We have more repeat customers in the store, many people will send new year gifts or birthday gifts to our store." Huang Weili said.

"The key is that my lover has many novel ideas in his head, and his hands are clever, so our gift packaging is beautiful and unique." Wang Guibin praised his lover's creativity.

Happy to run the store business

Wang Guibin's original investment in the store was more than 50,000 yuan. After operating for more than a year, the couple recovered their capital. Now, in the off-season, they have monthly sales of about 30,000 yuan, and they can reach 67,000 yuan during the peak season.

In their small shop, gifts can be packaged in a complex or simple package. The simplest packaging costs only 3 yuan. The complex packaging costs tens or even hundreds of yuan. Most of the packaging is twenty or thirty yuan. The standard. Huang Weili admitted that the profitability of gift packaging business is not very high. "But I like this line. I use it every day to make money while I am happy."

For five years, the couple have created many fancy packages. They once wrapped a candy with a small Gift Box that holds a ring; once they used a Large Gift Box that can hold a 29-inch TV, and packaged a huge gift. Imagine the surprise expression when people received gifts. Wang Guibin and Huang Weili are always happy in their hearts.

They also have more and more confidence in the business of packaging stores. "Some people buy gifts and they are packaged. Now that people have money, they're getting more and more sophisticated. More and more people are packaging, and the packaging specifications are also higher than before. Two years high." Now they also intend to open another branch, hoping to make their own packaging shop into a famous shop.


Reprinted from: Investment and Finance

Kraft Paper Bag is the most common paper bags for retailers, with twisted rope handles for easy carrying. These kind of paper bags made with 100% recycled kraft paper, it can be white or brown, and with custom printing!




All the kraft paper bags are customized in size, material and printing. Customers can customize their own paper bags according to their products, they can choose what kind paper to be used, how thick it is, what kind of construction is suitable, and how to print it.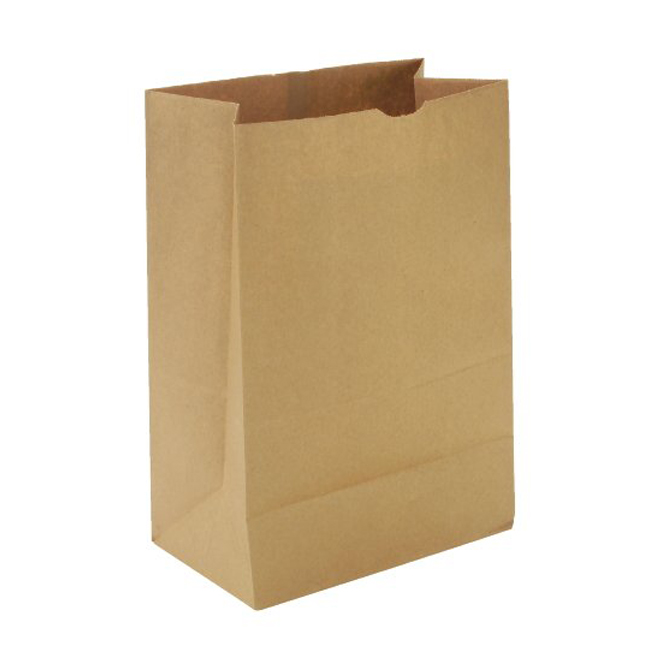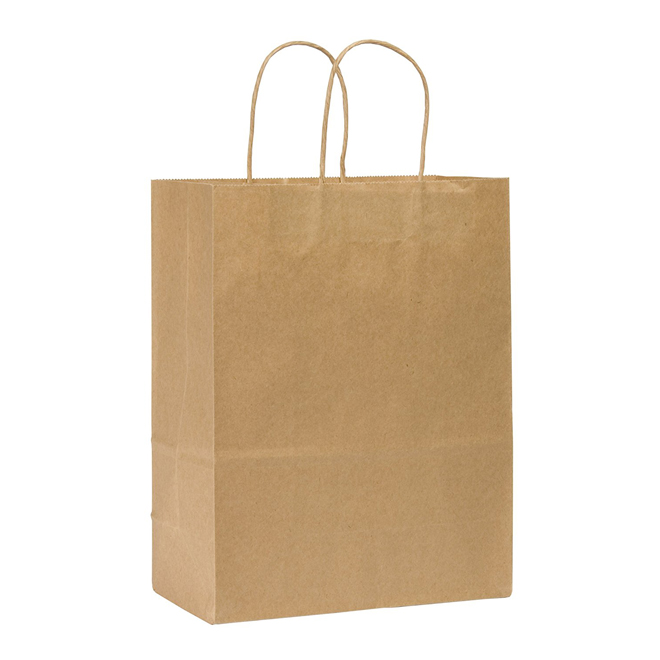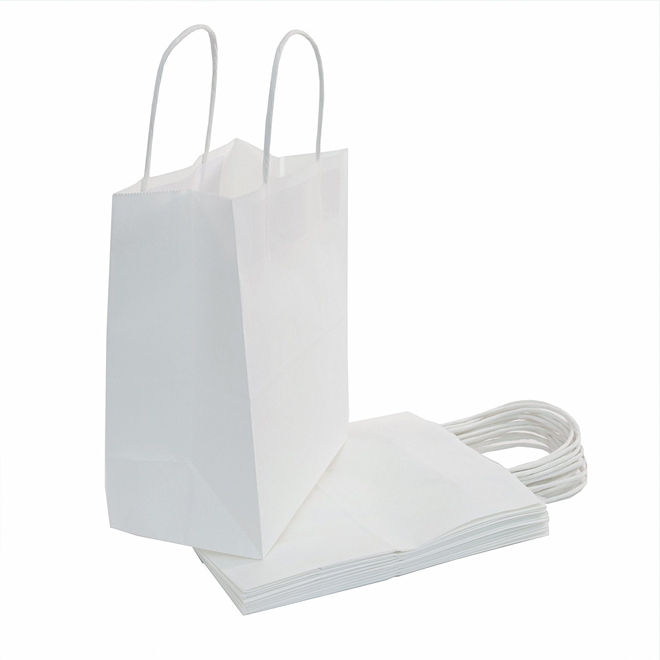 Kraft Paper Bag
Kraft Paper Bag,Brown Kraft Bags,Kraft Paper Shopping Bags,Kraft Paper Tote Bag
Dongguan Ibis Industry Co., Ltd , http://www.ibispackaging.com