BAIDU_CLB_fillSlot("858283");

Design object




Tablet PCs are small portable electronic products that use touch screens as basic input devices and are popular among young people. The basic characteristics are: the appearance of the product is a rectangular parallelepiped; the main product size is 257mm × 160mm × 9mm; the main product net weight is 572g; internal accessories include a charger, two data lines, product specifications, warranty cards and so on.




design concept




Tablets are subject to impact and impact from external forces during storage and transportation, causing the packages to squash each other, damaging the outer casing or movement components of the tablet. Therefore, when designing the package, the designer should consider the use of high-strength, easy-to-recycle packaging materials , such as cardboard materials, and the interior of the package should be designed with partitions to separate the main body and accessories of the tablet to form a good protection. In addition, the structural design of the packaging should also be conducive to the display of the product, packaging and decoration design must conform to the consumer's psychology, attract the attention of consumers, and stimulate consumers' desire to purchase. Therefore, the packaging of the tablet is a disc folding tray. The package has the advantages of low cost, easy processing, good display and decoration effect, convenient storage and transportation, green environmental protection, etc., and is often used for product packaging and packaging.




Design




material selection




According to the total mass of the contents, choose the appropriate thickness of the cardboard. The inner packaging material is white cardboard with a thickness of 0.5mm. The outer packaging material should have good pressure resistance and cushioning. E can be 1.5mm thick. Type single corrugated cardboard.




Structural design




(1) Inner layer packaging structure design




The main function of the inner packaging is to hold and separate the main products and accessories. Among them, the inner product packaging structure design of the main product draws on the folding assembly form, and the cardboard can be placed after being folded inside and outside, and the internal space formed can accommodate the accessories. The small circle design facilitates the removal of the main product and the accessories under the layer packaging. The three-dimensional effect of the packaging structure and the inner packaging is shown in FIG.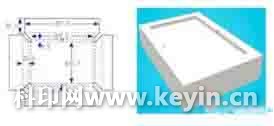 figure 1

The independent packaging of the charger is a plug-in type carton folded by a white cardboard. The opening of the cover is designed to facilitate inspection and access to the product. The packaging structure and the three-dimensional effect are shown in Fig. 2. The data line occupies a small space, and the packaging structure is relatively simple. The packaging structure and the three-dimensional effect are shown in FIG.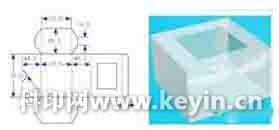 figure 2

image 3




Cartoon Umbrella,Fibreglass Umbrella,Eco Friendly Umbrella,Gradual Change Umbrella

SHAOXING TIANYU UMBRELLA INDUSTRY CO.LTD , https://www.tianyuumbrella.com